*Si applicano T&C. Paga con Visa di persona a Venezia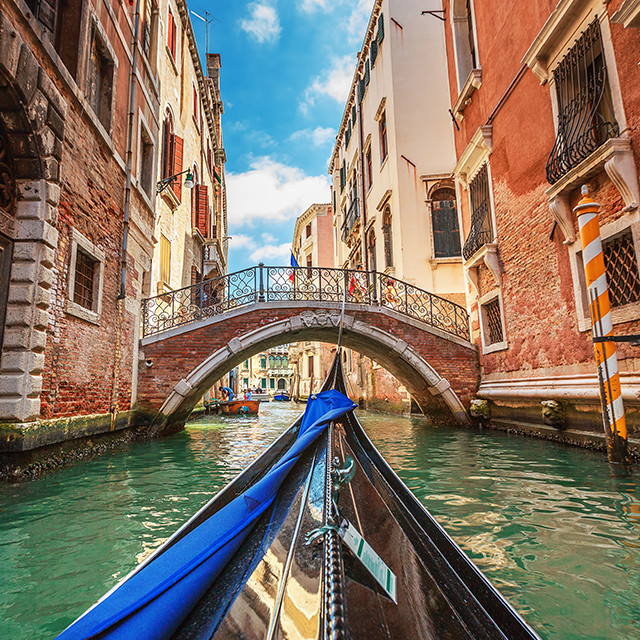 Venezia è una città unica al mondo. Tutti restiamo rapiti dalla sua bellezza ma non tutti siamo consapevoli dell'impegno che serve a proteggere questo luogo senza eguali e a preservarne la magia, anche per le generazioni future. Con milioni di visitatori ogni anno provenienti da tutto il mondo, la città di Venezia ha bisogno del nostro supporto.
Visa ha collaborato con il Comune di Venezia per realizzare "Visa for Venezia": un'iniziativa con cui contribuire al futuro della città, promuovendo un comportamento più consapevole e responsabile. #EnjoyRespectVenezia
Con l'iniziativa "Visa for Venezia", a partire da luglio 2019 e per i prossimi 3 anni, ci impegniamo a donare a Venezia una parte dei ricavi generati dalle operazioni effettuate con carte Visa in qualsiasi esercizio commerciale della città. Al superamento di determinate soglie, gli importi messi a disposizione permetteranno lo sviluppo di iniziative a sostegno di Venezia, con l'obiettivo di tutelare il suo patrimonio artistico e storico e di offrire servizi alla comunità.
Ogni volta che paghi con Visa di persona in tutto il Comune di Venezia, anche per piccoli importi, Visa contribuisce con una donazione a preservare la bellezza della città. L'iniziativa, in partnership con il Comune, è valida fino al 30 giugno 2022 per tutti i pagamenti effettuati con qualsiasi carta Visa o Vpay presso tutti i terminali installati a Venezia.
In vari punti della città, troverai inoltre delle postazioni per fare una donazione del valore di 4 €, a favore della salvaguardia del patrimonio della città.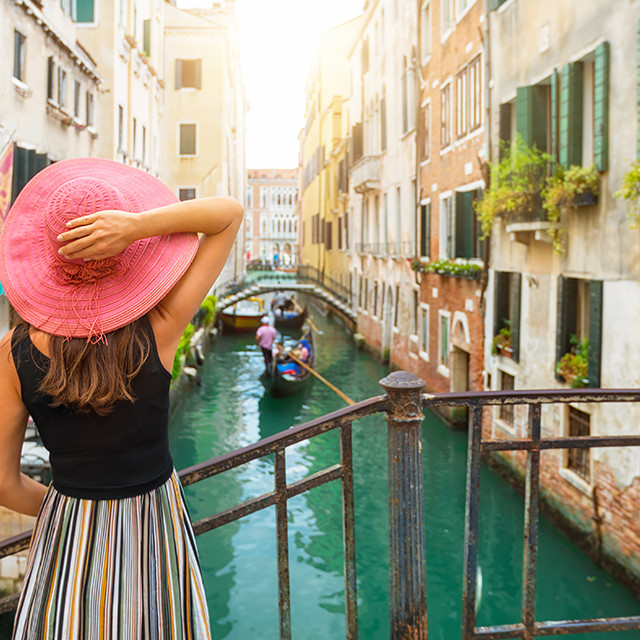 Venezia is a one-of-a-kind city. We are all amazed by its beauty but not all of us aware of the efforts that are needed in order to protect this unique location and preserve its beauty, also for future generations. With millions of visitors coming from all over the world each year, the city needs help from each of us.
The city of Venezia and Visa have launched the "Visa for Venezia" initiative that aims to contribute to the future of the city, promoting a more responsible behaviour. #EnjoyRespectVenezia
With "Visa for Venezia", starting from July 2019 we commit for the next 3 years to donate a part of our earnings generated by the operations made with Visa cards in any shop of the city.The accumulated amount and subject to certain thresholds being reached, will allow the development of initiatives to support Venezia, to safeguard its artistic and historical heritage or to serve the community.
Every time you pay in person with Visa in the City of Venice, even for small amounts, Visa will contribute with a donation to preserve the beauty of the city. The initiative, in partnership with the Municipality, lasts till the 30th of June 2022 and is valid for in person payment with any Visa and Vpay card.
At various locations in the city, donation stands are also available, to make your own donation in the value of 4€ to preserve Venezia.